Windshield Repair is a process that restores strength and improved visibility to a windshield that has been damaged, usually by a rock. Most repairs performed by a qualified repair technician will result in 80% - 95% improvement in visibility depending on the initial damage. Professional repairmen use high quality equipment capable of removing air in the damaged area and replacing it with a high quality glass resin that will prevent further damage and improve the finished look of the repair. Most companies usually will guarantee their repairs for a minimum of one year with many giving a lifetime guarantee. Examples below provided by Glas-Weld Systems.®

Windshields and safety glass are made from a "sandwich" of plastic laminate between two layers of glass. An impact strong enough to damage the hard outer layer can cause an infinite variety of chips, cracks, crescents, stars, or combination breaks. Often, the imperfection is tiny at the surface and expands into the familiar bulls-eye shape as it spreads toward the center layer. Most insurance companies will waive your deductible and pay for your repair. They do this to help avoid costly replacement of your windshield should the damaged area spread to the point where repair is not recommended.
Windshield repair is covered by the comprehensive portion of an individual's insurance policy. All the major insurance companies encourage repair if possible. Insurance companies have recognized the benefits of windshield repair and most will waive the deductible requirement if a windshield is repaired rather than replaced, reducing your cost to zero. Many deductibles of up to $1,000 have been waived for windshield repair, so even if your deductible seems high, it will probably be waived by your insurance company. Please contact your insurance agent to confirm your eligibility. After a repair is completed, the appearance of the damaged area improves, but it does
not disappear completely from sight. There is always slight scarring where the break was filled and it can usually be seen by looking at the glass and focusing on the repaired area. Please see examples of repairs below.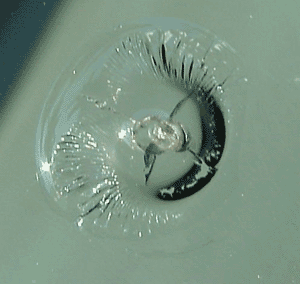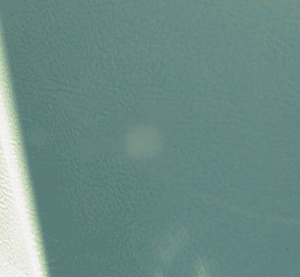 |
Most Insurance companies will waive deductibles and pay to repair
damage equal to the size of a quarter or slightly larger and cracks up
to six inches or longer depending on the insurance company requirements.
Some Types of Damage that can not be repaired
Damage that penetrates windshield and can be felt on the inside of the windshield.

Damage or crack that is contaminated with water repellent or other chemicals.

Damage, in your acute driving vision area

Stress cracks with no visible cause of damage

Below is an example of a crack repair